Looks like talking about you?
Why Hire App Developers In India From Iroid?
Our app developers in India can customize mobile applications as per your distinct company requirements to a great extent. Besides appropriately delivering sound mobile app solutions, we bring along a multitude of gains.
Highly Cost-Effective
When you hire app developers in India from iROID, it will be much further cost-effective for you than outsourcing to any other nation. Indian mobile app developers are 60 to 70% more affordable than other countries with the very skill sets.
Latest Technology Development
App developers in India keep themselves modernized with the most nocturnal technologies, trends, and frameworks. Therefore, with our mobile app developers, you get the most advanced technology development at pocket-friendly rates.
Business Specific Developers
When you choose to hire app developers in India from iROID, you get a loose option to choose from. You can hire mobile app developers that suit your business-specific obligations and who can appreciate your business provocations very well.
No Language Barrier
Practically all Indian mobile app developers speak English, as English is the formal language of India, and India is the second-largest English-speaking country. Therefore, you won't find any language issues with our developers.
No Time-Zone Difference
Mobile app developers at iROID are accessible 24X7 to act for your project. Therefore you won't encounter any timezone problem. They can work as per your particular time zone to guarantee smooth workflow and communication.
No Recruitment Hassles
When you hire mobile application developers in iROID, you can save yourself from preparation and recruitment annoyances. Also, you can simply scale up or down the app developers' team as per your explicit business demands.
The expertise of our Mobile App Developers
Custom Applications
Our dedicated app developers constantly attempt to build personalized apps for Android and iOS or any other platform you prefer that are certified for their advanced hallmarks, safety, scalability, and integrated design.
Blockchain-Based Applications
The app engineers at iROID have in-depth expertise in BlockChain Technology and develop applications according to your business necessity.
AI-Based Apps
Our app developers indicate their Machine Learning experience to develop AI-based mobile applications. They possess deep domain expertise in deep & machine learning
App UX and UI
Hire app developers in India from iROID to have an instinctive UI for your applications. Our designers and developers combine creativity to the answer and heighten the user experience.
Mobile App Consultants
Hire application consultants from iROID and get clear guidance on technologies so that you can pick the right app technology stack for a scheme.
App Upgradation
Our mobile app developers present app upgrade assistance. We also promote your app in terms of the most developed features, new version optimizations, and several more.
App Migration
You can take our offshore mobile app engineers for migrating your prevailing mobile app to any additional technology that too at an affordable price.
Maintenance and Testing
Our App coders implement full app support and secure testing services to guarantee the high performance of your applications.
What do we offer?
We are one of the top and most sought after app development companies in India. We boast of a strong team of proficient professional knowledge and experience. Our developers are always ready to build the most sophisticated apps.
Enterprise apps
Video, live streaming, and entertainment apps
Retail and mobile commerce apps
IoT apps
Cloud-based apps
Service and productivity apps
Integrating cloud and real-time technologies
Cross-platform development and combination
App marketing, support, and maintenance
What makes us the right choice for you?
As a business, if you are looking to hire app developers in India who develop apps with global standards and years of experience and proven exposure, then your search just ends here.
Complete Analysis
Good analysis always offers good privileges. While discussing project requirements, we make sure to give the most reliable app development solution as per your business' obligations.
Well Designed App
The primary concern your user remarks is the UI/UX design of the app. We follow the latest UI/UX design trends to implement eye-catchy & easy-to-use designs.
Cross-device Functionality
Cross-device functionality means your apps work seamlessly across all smartphone devices and is compatible with all versions of smartphones.
High Performance & Speed
Our developed applications deliver amazingly secure user experiences and boost your conversions.
Security & Scalability
We ensure maximum scalability & protection of the app by applying advanced security measures.
Source Code Security
We give entire source code security with rigorous application testing to use bug-free applications.
End-to-end App Development
We provide end-to-end App development solutions. Beginning from UI/UX designing development to the ultimate deployment in the app store.
Software Protection Plan
If you find any bug or security issue in your software, we have got your back in providing complete support and maintenance.
Dedicated Account Manager
We depute dedicated Account Managers as your Single-Point Of-Contact throughout the whole project duration.
How do we work?
iROID Technologies promotes your businesses to establish safe and sound mobile access to improve customer relations and thereby enhance business growth.
Describe your requirement

Tell us what type of developers you want and how many for your fresh or existing project.
Choose your team

We'll share our developer credentials with you so you can determine which one you desire to work with for your project.
We develop your application

Your chosen developers will get to work finishing your mobile app, staying in continuous contact with you during the process.
First Time Right

Our developers use First-Time-Right coding to achieve milestones, giving you accelerated development.
Scale your application

Depending on your business requirements, you can effortlessly scale your dedicated team. You'll still get the advantages of working with a development team.
THE WORDS THAT MAKE US HAPPY
Our quality and robust websites have assisted businesses to meet their complex requirements more efficiently and fastly. This is what our customers say.
FAQ
iROID Technologies is one of the best mobile Apps Development Company in India. Here we have answers to your questions.
1

How will the apps be secure from external hacks?

Of Course, we consider various security standards when creating mobile applications. Our testing parameters ensure that the mobile app performs perfectly without any difficulties.

2

What tools & technologies do you use?

We make use of Eclipse editor, Java, and Android SDK tools.

3

Is there any hidden cost?

No, once we discuss with you your website requirements and then price. We work hard so that the outlined price quote is strictly maintained the same.

4

Can I see my mobile app while it's in progress?

Absolutely! We approve of it.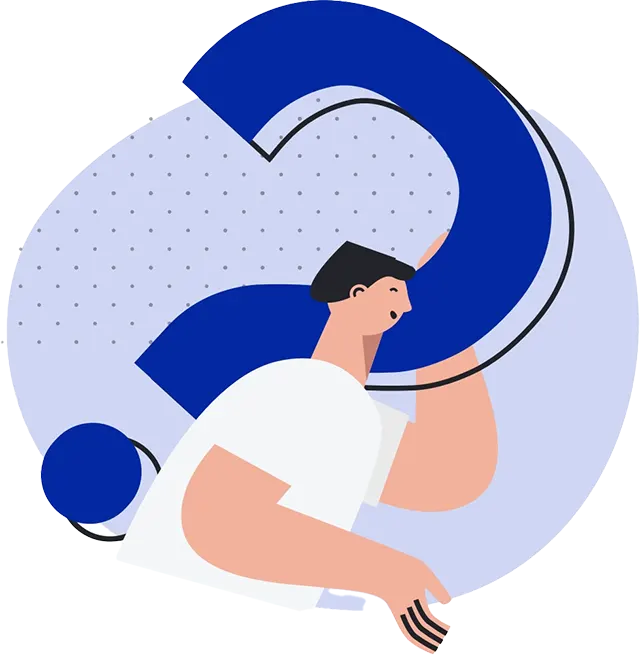 Looks like talking about your requirement ?
How to find us
2nd Floor, Trust building, Kayyath Ln, Palarivattom, Kochi, Kerala 682025
+91 81298 55155 / 81298 55355
[email protected]
Working hours
Monday-Friday
9:00 - 5:30
Saturday / Sunday
We say a yes, if you need.