Hire App Developers in India
At iROID Technologies, we create specialised and one-of-a-kind mobile applications for our clients using the agile technique. Please contact us if you're interested in developing a customised app.
Looks like talking about you?
App Development in India
The development of full-stack apps is our area of expertise at iROID. For start-ups, small businesses, and huge corporations, we provide the best, most affordable, and trustworthy bespoke app development solutions. As the top app development company in India, we use the most up-to-date technology stack as the foundation for developing user-friendly and scalable applications. We assist organisations of all sizes, from small startups to major corporations, by creating apps that deliver the greatest results for their operations. Hire app developers to produce apps that receive the most downloads on the Play Store and App Store.
Improvements As Necessary
Your ideas and feedback will be incorporated to improve the functionality of the app. Making the application as great as it can be in the end.
Devoted Team
Clients can speak with the experts whenever they have questions, concerns, or suggestions for development.
Dedicated Team for Each Project
For thorough development, each project has a dedicated crew. Only after delivering the ideal and final version of the app will they be given a new project.
Hybrid App Development
Our team of highly qualified app developers creates hybrid apps by utilising the most recent and cutting-edge versions of web technologies including JavaScript, HTML, and CSS.
Economical App development
Our packages are expensive, but considering the app's usability and employability, they are an excellent investment!
Timely delivery
We meet the deadline and create the beta version in advance so that clients can test the accuracy, usability, and interactivity of the data.
Our App Development Process
We create web, hybrid, and native mobile apps. Our team of skilled designers, programmers, and quality assurance professionals is adept at developing mobile app strategies and providing clients with the best mobile applications.
Discover
Prior to starting the development process, we do in-depth research and competitive analysis.
Wire-framing
Wireframing, which refers to the visual architecture of the app, is a crucial step in any screen design process. It provides a good understanding of the functioning.
Design
After wireframing, the design phase for the app begins. For users who expect premium apps and digital experiences, delivering great design is what we do.
Build
Our team of app developers will build up the app's back end during the development phase. We make efforts to remain aware of any developments.
Testing
Testing the app is the stage that is most crucial following development. We evaluate the app's performance, functionality, and optimization.
Launch
Finally completed, tested, and prepared for release, the app! As Kochi's top app development company, we stick by our commitment to offering first-rate assistance.
Why Choose Our Expert App Developers?
Before beginning the process of developing a mobile app, our team will assess and analyse the client's business and customer base. And the items that are precisely needed by our clients are delivered by our skilled Android and iOS mobile app developers in Kochi.
Knowledge of many technologies and fields
Punctual delivery with minimal disruption
Economical option for customers
Long-term software support
Customers' security of their intellectual property
Instruction about the apps we develop
What makes us the right choice for you?
If you are a company looking to hire app developers in India with years of expertise, demonstrated exposure, and worldwide standards, your search is over.
Data Security
We use data encryption in mobile apps and adhere to extremely secure coding standards.
Device Compatibility
Our mobile app layouts may be easily adjusted to work on any smartphone with a variety of screen sizes and aspect ratios.
UI/UX Design
Our expertly developed mobile app design promotes more user involvement with applications.
IoT Applications
We examine the IOT's potential for smartphone-based smart mobile device control.
Custom Apps
To meet all client needs, we design mobile apps with unique components.
Cloud Integration
Improved connectivity, dependability, and security made cloud integration revolutionary.
Key Benefits of Having a mobile app for your Business
Mobile applications are being used more and more by businesses and service providers. Target audiences can be reached using mobile apps rather well, according to research. The following are some of the key reasons why your business requires a mobile app:
Improved Sales

Consumers prefer using their mobile devices over computers when browsing for goods or services. If your business app is accessible, your chances of increasing sales will probably rise.
Effective customer engagement

Customers consistently expect swift resolutions to their problems and grievances. Mobile apps also allow businesses to instantly engage with customers and resolve concerns.
Stand Out From the Crowd

A mobile app for your company could help you get new customers. Eventually, you can capture a sizable share of the market. Strong customer loyalty and retaining an edge over the competition may both benefit from it.
Enterprise Analytics

Businesses may swiftly collect user-specific data and comments by using a mobile app. With the use of this information, you might provide your customers better services.
Lower marketing expenses

Comparing mobile marketing to traditional marketing, it is relatively straightforward. Without breaking the bank, you may simply inform your clients of new products or services via mobile apps.
THE WORDS THAT MAKE US HAPPY
Our quality and robust websites have assisted businesses to meet their complex requirements more efficiently and fastly. This is what our customers say.
FAQ
One of the top mobile app development companies in India is iROID Technologies. Your questions are addressed in this section.
1

What are the different types of mobile apps?

If we divide mobile apps into three categories based on the coding languages we would get native apps, hybrid apps, and web-based mobile apps like progressive web apps (PWA).

2

What are the programming languages and technologies used for mobile app development?

To develop iOS apps, we use Objective-C and Swift, and for Android apps, we make use of Java and Kotlin. We employ Flutter, React Native, and Ionic to create cross-platform apps.

3

How much will it cost to develop a mobile app of my choice?

The price of developing a mobile app varies on a variety of parameters, including the platform used for development, the type and complexity of the app, the developer's country, and the number of features you require. To obtain the price for app development, get in touch with us regarding your needs.

4

How long will it take to develop a mobile app?

The intricacy of the design, the developer's expertise level, the features and functionality, testing, and other factors will all have an impact on how long it takes to construct a mobile app. For an estimated time, please contact us with your requirements.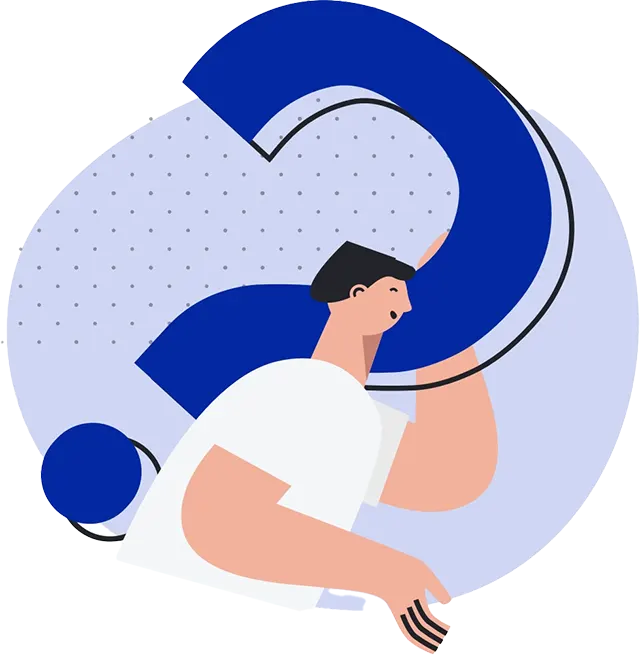 Looks like talking about your requirement ?
How to find us
2nd Floor, Trust building, Kayyath Ln, Palarivattom, Kochi, Kerala 682025
+91 81298 55155 / 81298 55355
[email protected]
Working hours
Monday-Friday
9:00 - 5:30
Saturday / Sunday
We say a yes, if you need.