Mobile App Development Company in India
Leverage our top-notch mobile app solutions for your business as we are capable of providing you with mobility solutions with role-based user interfaces that can be integrated into your back-end business logic and data services.
We Stand Out of The Crowd!
With the emergence of newer technologies, iROID Technologies, the one-stop mobile app development company in India, is dedicated to providing the finest in the Android, iOS, and hybrid app development spaces. We are a team of driven individuals with the only unwavering goal of creating distinctive solutions and delivering unparalleled outcomes. Our first-rate software solutions are compatible with cutting-edge mobile and IoT devices as well as integration with distinguished market solutions. And our unwavering commitment to creating captivating apps by using cutting-edge technologies that meet client needs and deliver the highest level of satisfaction makes us the top mobile app development company in India.
Cross-Platform Applications
We own a team of experts proficient in different cross-platform as it drives to build & maintain mobile apps for different platforms with minimal time, effort, and cost, using frameworks that effectively share code across iOS, Android, and the web.
Native iOS Applications
We leverage proven agile methodology, multi-tier quality checks, and in-house talent to deliver end-to-end custom apps coded in Swift using Xcode IDE utilizing internal MVCs built in Cocoa Framework.
Native Android Applications
We are experts at creating high-performance native mobile applications that are visually stunning, sturdy, and natively developed for every platform, using IDE for Android Studio, custom MVCs, and Restful APIs.
UI/UX Design Services
Since the visually appealing design is crucial to gain users' confidence and engagement Our UI/UX designers and developers are capable of delivering robust mobile app design adhering strictly to Google and Apple's UI/UX standards.
Wearable App
To create wearable applications for different devices, like Apple Watch, Android Wear, fitness bands, and more, choose the best mobile app development company in India as we are capable of providing you with the faultless services.
Hire App Developers
Hire app developers in India or a mobile app development team with the expertise and ability to manage difficult projects from beginning to end in accordance with your invested needs through us.
React Native
We have an experienced edge in React Native, used to create apps for all platforms with a single code base which enables us to implement enormous unique ideas across the world successfully.
Angular Ionic
Get quick Angular Ionic development and analysis with pretty much any IDE and leverage the best mobile app development services that help you to get on building innovative applications with impeccable services and experience.
Unity
Creating Unity3D games allows designers a time period to concentrate on what's more on their suitability. Our team is dedicated to meeting the needs of our clients and believes in providing them with result-oriented services.
Advantages of Having a Mobile App for Your Business
The development of mobile apps is a requirement for all businesses in today's world. Having a team of top app developers in India we are able to provide top-notch mobile apps. We have worked with a range of companies, groups, startups, and individuals and helped them to create innovative apps. Leverage our talent and elevate your business.
Personalized Marketing
Mobile applications allow businesses to provide a customized experience, which improves the association, loyalty, and retention of users. As a result, personalization has become the new benchmark for branding.
Increase Sales
Customers have been found to prefer using their mobile devices over PCs when browsing for products or services. Your prospects of growing sales are probably high if your business app is an accessible one.
Improved Engagement
Consumers always demand prompt resolutions to their issues and grievances. Additionally, mobile apps give businesses the chance to interact with clients right away and address issues.
Get Up Off the Crowd
A mobile app for your company might help you draw in more customers and expand your market share. That might lead to both strong client loyalty and maintaining a competitive advantage.
Business Analytics
Using a mobile app, businesses can quickly gather user-specific data and feedback. By utilizing this properly you can provide your clients with better service. Hire the best mobile app development company in India and escalate your revenue.
Reduce Marketing Cost
Mobile marketing is remarkably simple in comparison to traditional marketing. Via mobile apps, you may easily notify your clients about new products or services without incurring extra costs.
End-to-End Mobile App Development Services
Since 2014, we have been assisting startups, SMEs, and large enterprises with top-notch mobile app development services. Our team of highly skilled mobile app developers will transform your app concept into a cutting-edge and secure mobile application. iROID Technologies provides a broad range of mobile application development services to clients worldwide, including:
Mobile App UI/UX Design
Native App Development
Cross-platform App Development
Progressive Web App Development
Enterprise Mobility Solutions
Wearable App Development
IoT App Development
Maintenance and Support
Why Choose iROID for Mobile App Development
As a prominent mobile application development company in India, iROID is renowned for solving contemporary business needs and offering top-tier solutions at reasonable pricing. The following factors make us the best choice for creating mobile apps:
Customer Satisfaction
We leverage the most modern frameworks and technologies to develop creative, user-friendly business solutions that are secure, scalable, and meet your goals.
Agile Procedure
We adopt the Agile methodology and hold frequent scrum events to optimize the processes and procedures and produce the best results.
Dedicated Teams
Using a range of frameworks and technologies, our dedicated team of mobile app developers in India is adept at offering high-end commercial solutions.
Integrity & Transparency
We value your ideas and vision, regularly share all project details with you, and make use of your insightful advice as necessary.
Flexible Engagement Models
Instead of making our clients operate within extremely stringent and constrained parameters, we provide them with the liberty to select from a range of engagement models.
Competitive Pricing
In order to offer the most affordable rates in our industry, we offer options that are the best blend of excellent quality and reasonable prices.
How can we help you?
Using our expertise in IT, we use an agile development process to make designs that accurately communicate the message of your brand.
Shape your business idea

Do you wish to realize a significant idea that you have? Do you want to increase consumer retention and brand recognition? We can assist! Regardless of your business size, we are able to help you develop and launch your app successfully.
Modernize your established company.

Do you fall behind your competitors only because you don't have a mobile app? Want to update your business by giving your customers a customized app experience? We will assist you in becoming a leader in your sector today.
Make your MVP full-scale solution

Are you willing to scale your Prototype based on customer feedback? We will help you create a full-scale product from your MVP with a thorough plan, a clear understanding, and the use of market knowledge and strategies.
Finetune your product

Unhappy with the subpar conversion rate? Are customers leaving rather than interacting? Not receiving enough money? Don't worry! Our experts polish your product to get the higher consumer engagement, loyalty, and conversion you deserve.
1

What does Mobile App Development Require?

Mobile app development is the act of developing software apps for mobile devices. If you want to have a mobile app, you must hire a company that has experience with all varieties of mobile apps and uses a tried-and-true development methodology. To support the application, mobile app developers produce a thorough development plan, design a user-friendly user interface, build all required installable software bundles, and implement suitable backend services. The app undergoes rigorous testing throughout the development phase.

2

What distinguishes native app development from cross-platform app development?

Cross-platform vs. native app development involves vastly different processes. For the Android and iOS platforms, distinct apps are created via native app development. A single app can run on both platforms in cross-platform development. Native app development utilizes the common development languages and IDEs for the Android and iOS platforms. For Android apps, this frequently involves Java/Kotlin and Android Studio. For iOS apps, this necessitates the use of Xcode and Objective C or Swift. Native apps frequently perform smoothly on their chosen platforms and do well in their respective app marketplaces. But, native app development is more expensive and time-consuming. Cross-platform programs that have been properly developed perform well as well and cost less to create. Moreover, cross-platform apps update quicker than native programs.

3

What will happen to my app when new operating systems for iOS and Android are released?

When a new OS is released, you should test the application first and note any issues. After finishing, you should speak with the development firm that created it so they can offer a speedy fix. Apple and Google disseminate fixes for the techniques and functions they are phasing out. Being the prominent mobile app development company in India, We offer you not only a great high-quality service but also after-launch support.

4

Should my website have the exact same functionalities as my application?

It is not mandatory to have a website that includes all the features of the application and vice versa. With a one-page website, you can start by focusing on app development. You can have a responsive website with the same functionality as the application after you gain more traction.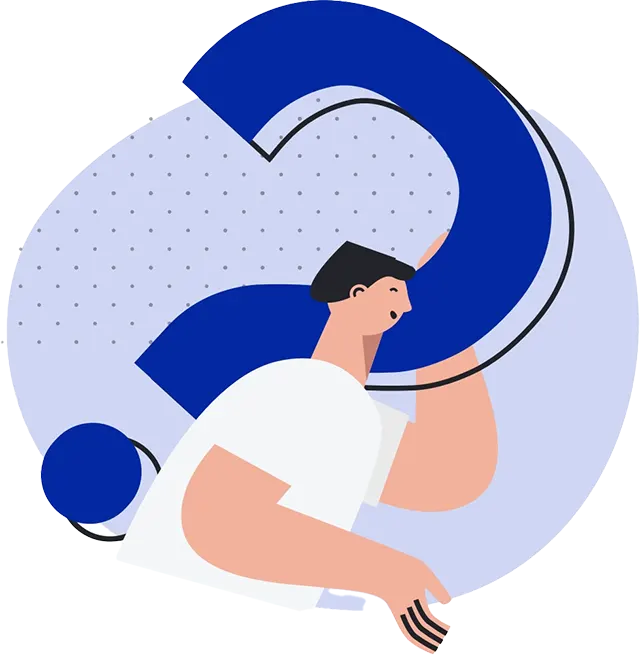 How to find us
2nd Floor, Trust building, Kayyath Ln, Palarivattom, Kochi, Kerala 682025
+91 81298 55155 / 81298 55355
[email protected]
Working hours
Monday-Friday
9:00 - 5:30
Saturday / Sunday
We say a yes, if you need.