Mobile App Development Company in India
Utilising scalable and secure technology, we create enterprise mobility solutions with role-based user interfaces that can be linked with your back-end business logic and data services.
What makes us stand out?
A top preference for clients from all around the world, iROID is a top-tier and leading mobile app development company in India thanks to our global presence. But more than that, we are a team of motivated people with a single, unshakable objective: to develop unique solutions and provide unmatched results. We help your business make use of cutting-edge mobile technologies. Thanks to our technological capacity, we can enhance your application with AI and other cognitive services. We have a strong dedication to producing enthralling apps that carefully follow business requirements and provide a wide range of services with the greatest client satisfaction.
Cross-Platform Applications
We assist you in creating strong cross-platform mobile applications using the Cross-Platform framework that enables effective code sharing across iOS, Android, and the web without sacrificing the application's quality and end-user experience.
Native iOS Applications
We help you in creating native iOS applications written in Swift using the XCode IDE by utilising internal MVCs built with the Cocoa Touch Framework. Swift is the best language for creating native iOS apps for projects with intricate architecture.
Native Android Applications
We work with you to create native Android applications using the IDE for Android Studio, custom MVCs, and RESTful APIs. We give our customers the ability to provide distinctive user experiences by customising the user interface and utilising extra widgets.
UI/UX Design Services
Services for creative UX/UI design help mobile apps gain users' confidence and boost engagement. Our mobile app design and development specialists adhere strictly to Google and Apple's UI/UX standards.
Wearable App
To create wearable applications for a variety of devices, like Apple Watch, Android Wear, fitness bands, and more, choose the best mobile app development services. Our top mobile app development company in India is available to help.
Hire App Developers
Depending on your realised and invested needs, hire app developers in India or a mobile app development team with the knowledge and ability to oversee complex projects from beginning to end.
React Native
As the leading mobile app development company in India, we have extremely well-honed processes and systems for React native that enable us to successfully implement a number of innovative ideas across the globe.
Angular Ionic
Get quick Angular Ionic development and analysis with pretty much any IDE from top Indian companies that create mobile applications. This comes together so you can concentrate on creating innovative applications rather than trying to make the code function.
UNITY
The construction of Unity3D games allows designers time period to concentrate on what's more on their suitability. Our team is dedicated to meeting the demands of our customers and believes in providing them with high-quality results.
Key Benefits of Having a mobile app for your Busines
Today, all organisations do in fact need to develop mobile apps. As an Indian company that develops mobile applications, app developers in India are capable of offering high-standard mobile apps in every category. We have collaborated with a variety of businesses, organisations, startups, and people to develop effective apps from fantastic ideas.
Personalized Marketing
Businesses can offer a personalised experience through mobile applications, which enhances association, loyalty, and retention. Personalization has consequently emerged as the new standard for branding.
Increase Sales
Consumers have been found to prefer using their mobile devices over computers when browsing for goods or services. If your business app is accessible, your chances of increasing sales will presumably increase.
Better Participation
Customers invariably expect swift resolutions to their problems and resentments. Mobile apps also allow businesses to instantly engage with customers and resolve concerns.
Arise Above the Crowd
A mobile app for your company could help you get new customers and capture a sizable share of the market. Strong customer commitment and maintaining an edge over the competition may both benefit from it.
Business Analytics
Hire an experienced mobile app development team or app developers in India. Having a mobile app allows businesses to quickly gather user-specific data and feedback. You may provide your consumers with improved services thanks to this data.
Reduce Marketing Cost
When compared to traditional marketing mobile marketing is incredibly simple. You may simply notify your customers of new goods or services via mobile apps without unnecessary expenses.
End-to-End Mobile App Development Services
Since 2014, we have been offering top-tier mobile app development services to Startups , mid-sized companies, and large corporations. Your app idea will be developed into a cutting-edge and safe mobile application by our team of highly qualified mobile app developers. iROID Technologies provides clients all around the world with a full selection of mobile application development services, including:
Mobile App UI/UX Design
Native App Development
Cross-platform App Development
Progressive Web App Development
Enterprise Mobility Solutions
Wearable App Development
IoT App Development
Maintenance and Support
Why Choose iROID for Mobile App Development
As a reputable provider of mobile application development, iROID is renowned for meeting modern business needs and providing best-in-class solutions at reasonable prices all around the world. We can be the ideal option for developing mobile apps because of the following reasons:
Customer Satisfaction
We leverage the most recent frameworks and technologies to develop fresh, user-friendly business solutions that are secure, scalable, and meet your needs.
Agile Procedure
To optimise the processes and procedures and give the best outcomes, we use the Agile methodology and have frequent scrum events.
Dedicated Teams
Our committed team of mobile app developers in India is skilled in providing high-end business solutions using a variety of frameworks and technologies.
Integrity & Transparency
We value your thoughts and vision, routinely give you every project detail, and take into account your valuable advice as needed.
Flexible Engagement Models
We provide our clients with the liberty to choose from a variety of engagement and recruiting models rather than forcing them to operate within very restrictive and strict parameters.
Competitive Pricing
We deliver choices of the best mix of affordable prices and perfect quality to provide the most competitive pricing in our market.
How can we help you?
In order to create a design that accurately conveys your brand's message, we employ an agile development process.
Shape your business idea

Do you wish to realise a significant idea that you have? Do you want to improve brand recognition and client retention? We can assist! Regardless of your size or industry, we can help you develop and launch your app idea successfully.
Modernise your traditional business

Do you lag behind your rivals simply because you lack a mobile app? Want to modernise your company by offering your clients a tailored app experience? You will become a modern industry leader thanks to our help.
Make your MVP full-scale solution

Are you prepared to scale your MVP in response to client feedback? With a clear understanding, a detailed plan, and the application of market knowledge and strategies, we will assist you in developing a full-scale product from your MVP.
Finetune your product

Dissatisfied with the poor conversion rate? Not getting enough money? Instead of engaging, are customers leaving? Do not fret! To get the increased consumer engagement, loyalty, and conversion you deserve, our professionals finetune your product.
1

What is your mobile application development process?

We adhere to a planned development approach. We start by discussing your idea and app goals with you. Depending on whether your project requires an internal app or an external solution, you'll collaborate with our product managers to select a solution. When we have decided which platform is best for you, we start designing: In-house designers collaborate directly with you to produce prototypes and mockups that complement each app function and reflect your brand. Coding starts once the design is finished, and coders work with designers to make sure everything functions properly. Team members from each phase examine each step during testing and quality assurance (QA) to ensure that we have met all of our quality criteria before launching.

2

How can I get a process update on my mobile app development project?

It's crucial to receive project status updates. As a client, you want to confirm that your projects are being managed and are still on schedule to be completed by the anticipated date. The best way to stay up to date on your project is to schedule frequent meetings with the other members of your mobile application development team. Have each person describe their duties for the day, week, or month, as well as what you can anticipate from them, during these meetings. These types of meetings will make sure that both parties are aware of where everyone is in the process and will give everyone an idea of what's coming up next.

3

What security measures do we take to protect your mobile app idea?

We take pride in ensuring that your app concept is always kept secure. In order to ensure the security of your mobile application development, we implement a number of security measures. For instance, our staff makes care to let you know whenever there are any design or functionality changes to your mobile application. To ensure that your concept is always safe, we abide by tight NDAs and agreements.

4

Will you provide any support after the completion of the project successfully?

Our objective is to ensure that our clients continue to prosper in their future endeavours in addition to producing a great product. Every one of our mobile app development services includes continuing project support packages. While creating an app from scratch may be simple, maintaining it and keeping it secure requires dedication from your company. iROID Technologies offers mobile app maintenance services to guide you through every step.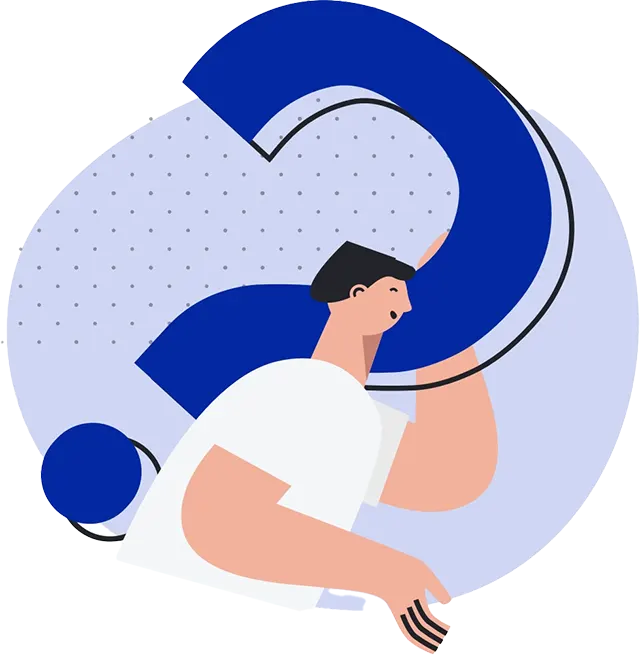 How to find us
2nd Floor, Trust building, Kayyath Ln, Palarivattom, Kochi, Kerala 682025
+91 81298 55155 / 81298 55355
[email protected]
Working hours
Monday-Friday
9:00 - 5:30
Saturday / Sunday
We say a yes, if you need.