Mobile App Development Company in India
Leverage first-class custom mobile application services from the top-tier mobile app development company in India that are stacked with next gen capabilities with role-based user interfaces that can be integrated into your back-end business logic and data services to amplify your business.
We Stand Out of The Crowd!
At iROID Technologies, we are dedicated to providing exceptional mobile development services including app designing, development, integration and managing at finest across the world. We are a team of highly motivated individuals, driven by a steadfast commitment to crafting unique solutions and delivering unmatched results. Our expertise lies in delivering mobile apps for variant platforms including Android, iOS, hybrid and cross platform development frameworks. Our premium software solutions are compatible with cutting-edge mobile and IoT devices, as well as integration with well-known market solutions. And our consistent commitment to building fascinating apps utilizing cutting-edge technology that match client objectives and give the highest degree of satisfaction has propelled us to the top mobile app development company in Kerala.
Cross-Platform Applications
We have a team of professionals who are proficient in various cross-platform as it drives to design and maintain mobile apps for various platforms with minimal time, effort, and expense, by utilizing frameworks that efficiently share code across iOS, Android, and the web.
Native iOS Applications
We leverage a well-established agile methodology, implement multi-tier quality checks, and leverage our in-house talent to develop end-to-end custom apps programmed in Swift with the Xcode IDE. Additionally, we construct internal MVCs using the Cocoa Framework to ensure top-notch software solutions.
Native Android Applications
Our expertise lies in crafting visually stunning, robust, and high-performance native mobile applications that are custom-developed for each platform. We utilize Android Studio as our IDE, implement custom MVCs, and integrate Restful APIs to deliver exceptional mobile solutions.
UI/UX Design Services
As a visually appealing design is essential for gaining people' trust and engagement Our UI/UX designers and developers can create sturdy mobile app designs that closely adhere to Google and Apple's UI/UX guidelines.
Wearable App
For creating wearable applications across various devices such as Apple Watch, Android Wear, fitness bands, and more, opt for the top mobile app development company in India. We possess the capability to deliver impeccable services to meet your requirements.
Hire App Developers
Hire app developers in India or a mobile app development team with the expertise and capability to handle challenging projects from start to finish, tailored to your specific requirements, through our services.
React Native
We have expertise in React Native, which is used to construct apps for all platforms with a single code base, allowing us to effectively implement enormously original ideas all over the world.
Angular Ionic
Get rapid Angular Ionic development and analysis with almost any IDE and take advantage of the top mobile app development services that will assist you in producing creative applications with excellent services and experience.
Unity
Creating Unity3D games gives designers time to focus on what's more on their suitability. Our seasoned veterans are committed to satisfying our clients' demands and providing them with results-oriented services.
Unlock the potential of Mobile App for Your Business
In today's world, developing mobile apps is a must for all organizations. We are able to provide high-quality mobile apps since we have a squad of top app developers in India. We have worked with a variety of companies, organizations, startups, and individuals to develop creative apps. Leverage our expertise to help your company grow.
Personalized Marketing
Mobile applications empower businesses to provide a personalized experience, elevating user engagement, loyalty, and retention. As a result, personalization has become the modern benchmark for branding.
Increase Sales
Customers have been found to exhibit a preference for utilizing their mobile devices rather than PCs when searching for products or services. Ensuring your business app is easily accessible could significantly boost your sales prospects.
Improved Engagement
Customers consistently expect swift resolutions to their concerns and complaints. Furthermore, mobile apps provide businesses with the opportunity to engage with clients instantly and attend to their issues promptly.
Get Up Off the Crowd
Developing a mobile app for your company could potentially attract a larger customer base and increase your market share. This, in turn, may foster strong client loyalty and help you maintain a competitive edge in the market.
Business Analytics
With the aid of a mobile app, businesses can swiftly collect user-specific data and feedback, enabling them to enhance their services significantly. Employ with the finest mobile app development company in India to increase revenue and improve client satisfaction with better service.
Reduce Marketing Cost
Compared to traditional marketing, mobile marketing is notably simpler. Utilizing mobile apps, you can effortlessly inform your clients about new products or services without incurring additional costs.
End-to-End Mobile App Development Services
Since 2014, we have been supporting startups , SMEs, and large enterprises with exceptional mobile app development services. Our team of highly skilled mobile app developers is dedicated to transforming your app concept into a cutting-edge and secure mobile application. At iROID Technologies, we offer a comprehensive range of mobile application development services to clients worldwide, which includes:
Mobile App UI/UX Design
Native App Development
Cross-platform App Development
Progressive Web App Development
Enterprise Mobility Solutions
Wearable App Development
IoT App Development
Maintenance and Support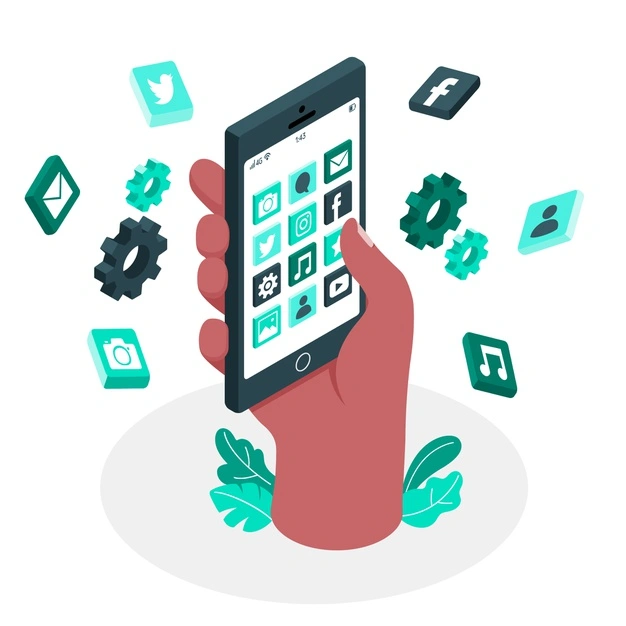 Why Choose iROID for Mobile App Development
As an eminent mobile app and web development company in India, iROID is renowned for meeting modern business needs and providing top-tier solutions at reasonable pricing. The following factors make us the ideal choice for creating mobile apps:
Customer Satisfaction
Our approach involves harnessing the latest frameworks and technologies to craft innovative, user-friendly business solutions that prioritize security, scalability, and alignment with your objectives.
Agile Procedure
We embrace the Agile methodology, conducting frequent scrum events to continuously optimize our processes and procedures, ultimately delivering the finest results.
Dedicated Teams
Our proficient team of mobile app developers in India possesses expertise in various frameworks and technologies, enabling us to provide top-notch commercial solutions with exceptional quality.
Integrity & Transparency
We prioritize your ideas and vision, maintain transparent communication by regularly sharing project details and make use of your insightful advice to ensure a collaborative and successful development process.
Flexible Engagement Models
Rather than imposing overly stringent and limited parameters, we offer our clients the freedom to choose from a variety of engagement models.
Competitive Pricing
To provide the most cost-effective rates in our industry, we offer options that strike the perfect balance between excellent quality and reasonable rates.
How can we help you?
With our proficient IT expertise, we adopt an agile development process to create designs that effectively communicate your brand's message.
Shape your business idea

Ready to bring your significant ideas to life? Seeking to boost consumer retention and brand recognition? We are here to assist! No matter your business size, we can help you successfully develop and launch your app.
Modernize your established company.

Are you trailing behind your competitors simply because you lack a mobile app? Looking to revamp your business with a personalized app experience for your customers? Let us help you become a leader in your industry today.
Make your MVP full-scale solution

Ready to scale your prototype based on customer feedback? We'll assist you in transforming your MVP into a full-scale product with a comprehensive plan, clear understanding, and the utilization of market knowledge and strategies.
Finetune your product

Disappointed with a low conversion rate? Are customers leaving without engaging? Not earning enough revenue? Worry not! Our experts will refine your product to achieve the higher consumer engagement, loyalty, and conversion you rightfully deserve.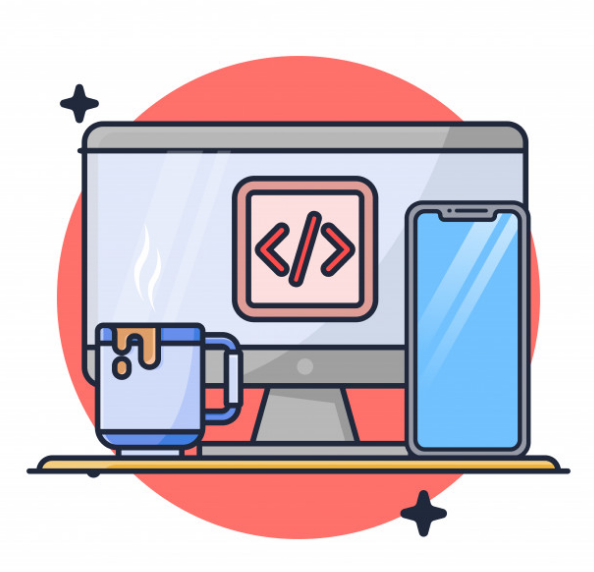 1

What does Mobile App Development Require?

Mobile app development is the act of developing software apps for mobile devices. If you want to have a mobile app, you must hire a company that has experience with all varieties of mobile apps and uses a tried-and-true development methodology. To support the application, mobile app developers produce a thorough development plan, design a user-friendly user interface, build all required installable software bundles, and implement suitable backend services. The app undergoes rigorous testing throughout the development phase.

2

What distinguishes native app development from cross-platform app development?

Cross-platform vs. native app development involves vastly different processes. For the Android and iOS platforms, distinct apps are created via native app development. A single app can run on both platforms in cross-platform development. Native app development utilizes the common development languages and IDEs for the Android and iOS platforms. For Android apps, this frequently involves Java/Kotlin and Android Studio. For iOS apps, this necessitates the use of Xcode and Objective C or Swift. Native apps frequently perform smoothly on their chosen platforms and do well in their respective app marketplaces. But, native app development is more expensive and time-consuming. Cross-platform programs that have been properly developed perform well as well and cost less to create. Moreover, cross-platform apps update quicker than native programs.

3

What will happen to my app when new operating systems for iOS and Android are released?

When a new OS is released, you should test the application first and note any issues. After finishing, you should speak with the development firm that created it so they can offer a speedy fix. Apple and Google disseminate fixes for the techniques and functions they are phasing out. Being the prominent mobile app development company in India, We offer you not only a great high-quality service but also after-launch support.

4

Should my website have the exact same functionalities as my application?

It is not mandatory to have a website that includes all the features of the application and vice versa. With a one-page website, you can start by focusing on app development. You can have a responsive website with the same functionality as the application after you gain more traction.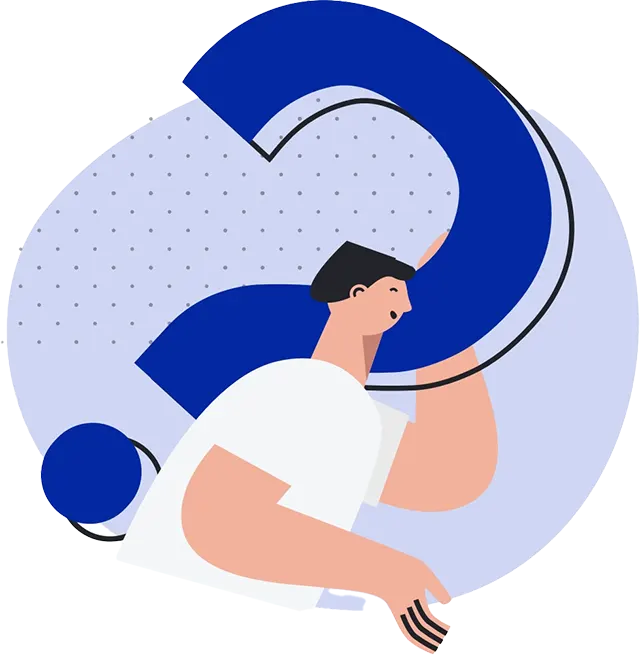 How to find us
2nd Floor, Trust building, Kayyath Ln, Palarivattom, Kochi, Kerala 682025
+91 81298 55155 / 81298 55355
[email protected]
Working hours
Monday-Friday
9:00 - 5:30
Saturday / Sunday
We say a yes, if you need.