AngularJS development company in India
We make your interaction with the websites simple and attractive with all the latest technologies and the highest level of professionalism we have.
Advantages of AngularJS for frontend development
Do you intend to make a head start with your business? Or, do you want to represent your company to the audience? Anything be your needs, iROID Technologies with its talented pool of frontend developers in India could deliver you the tailor-made solution you are seeking for. We are one of the most sought-after AngularJS development company in India with a portfolio of hundreds of quality websites that presented enormous value to innumerable users and businesses worldwide.
MVC Woes Over
If you are used to breaking your app into MVC components and then sewing them together with code your sorrows are over. With AngularJS you would split the ingredients and the framework would take care of the balance.
Closer To MVVM Architecture
AngularJS doesn't implement MVC but preferably moves closer to the MVVM (Model-View-View-Model) architecture. This architecture thus sets a firm framework for application design and development.
Design Development Workflow
Developers can circumvent HTML/CSS markup while designing the apps and add markup without disrupting an application. You don't require to rearrange the codes sooner move elements around a similar code.
Dependency Injection
The whole of AngularJS has a built-in dependence injection subsystem that facilitates the method of unit testing. With this, you can ask for dependencies preferably than go out hunting for them. AngularJS recognizes your requirements and offers you the services spontaneously.
Less Coding
All the above benefits point towards another advantage of AngularJS development company in India. Developers would jump hearing this and AngularJS lessens coding for each app essentially.
Two Way Dating Binding
It is a fascinating real-time theory that makes AngularJS very successful with developers. AngularJS provides a projection of models to the application view and this allows the projection to be seamless and demands limited effort from developers.
Testing Made Easy
In AngularJS, all the JavaScript code requires to undergo a sequence of tests that offers to test almost a built-in function. With this tool, you would be able to begin from scratch and test all components of the apps without any difficulty.
Single Page Applications
These are becoming notable and popular these days thanks to their responsiveness. With AngularJS, you can directly create Single Page Applications and move a bunch of functionality to the web, a model which is termed as distributed computing node.
Added Flexibility
With the aid of filters, you would be able to perform more flexibility in the app. The filters sort the data before it strikes the view. Along with this, the filters perform several extra functions such as formatting decimal places or reversing the order of an array.
Benefits of working with us
The frontend developers at iROID Technologies always build an extremely customized, customer-centric, and unique frontend for websites with assured performance. The technologies we used are.
A pool of experienced and skilled web developers.
A talented team of designers who are proficient in delivering a unique UI design.
We boast of a solid portfolio of the most sophisticated and triumphant websites we have created.
We have a strong command over all the latest technologies.
We are known for a strong focus on customization and incorporation of business logic.
We offer experienced and expert developers for hire.
We provide you the most affordable solution.
We are experts in turning critical challenges into a competitive advantage.
We AngularJS development company in India rapidly built your website with superior quality.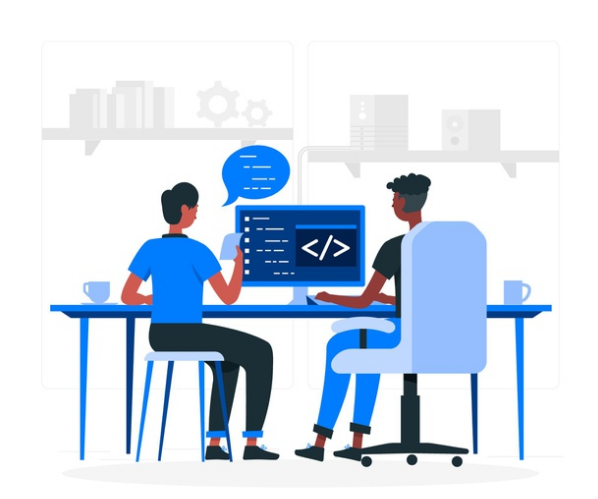 Why is Frontend Development important?
The end-users are attempting easy-to-use applications with advanced, robust, spontaneous features. By combining the development, UI, and analytics, companies can create a seamless encounter from a client's comfort point of view.
Drive Performance
Slow web pages and applications disappoint visitors. Though, pages with faster loading speed affect visitor engagement increase, recognition, and further, boosting sales.
Easy and quick
They provide a base development for non-developers to get something up quick for prototyping or mockups
Aligning Business Intent
The website must display the real meaning of the business. The layout and graphics should not mislead customers.
Good looking UI
They provide a consistent UI design for developers who lack design skills, which is great for things like intranet sites or documentation.
Optimize Navigation
Natural navigation ensures that the guests find what they inquire from your site. It includes a structured, regular, well-planned site design, along with awesome graphics.
Good assistance
Front-end frameworks are widely used, so answers to common problems are easy to find with the thorough documentation.
Visitor Retention
Well-designed interfaces inspire trust and belief in your brand and help reach your communication intentions leading to higher traffic and growth.
Build Your Brand
The familiarization of content on the website or apps helps target the correct customers. A constant visual language and messaging aid relate to proposed products and services.
Responsive Design
It factors in browser adaptability over platforms. It assures smooth navigation. Nonetheless, front-end development tools help establish responsive and fast-loading websites.
How do we work?
iROID Technologies helps you promote your businesses through the digital identity we make for you. Our team of experts improve your customer relations and thereby intensify business development.
Data Collection

We gather every precise detail of your company, completed works, the work process, and many more such details to develop the most suitable website for your brand.
Project Preliminaries

On the background of your project requirement, we will escort you with the best engagement model and price for project necessities.
Project Emphasis

Based on the engagement model you have chosen, your project is assigned to a skillful team. Later a quality analysis is performed and our project manager then presents the project as per the timeline.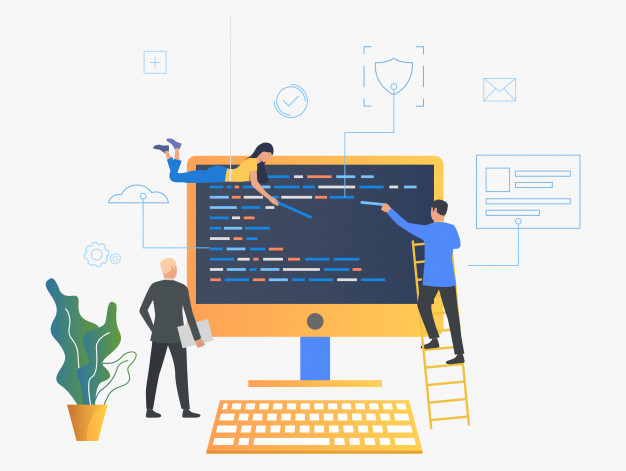 1

Name a few frontend programming technologies?

It is a combination of Javascript, CSS, and HTML.

2

Is there any hidden cost?

No! We discuss your website elements and quote you the amount. After that, we adhere to that price.

3

Are your web apps mobile friendly?

Unquestionably yes! In this modern age, people use multiple types and sizes of devices for various objectives. So, we offer responsive website designs that can work on all devices equally.

4

Will my website be Search Engine Friendly?

Yes because we create all our websites keeping in mind the concept of search engines. The website design & development is strictly compliant with search engine guidelines.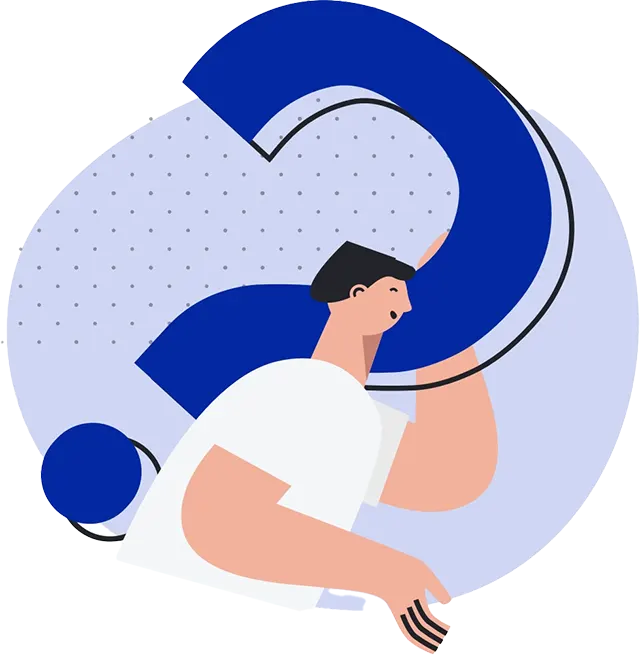 How to find us
2nd Floor, Trust building, Kayyath Ln, Palarivattom, Kochi, Kerala 682025
+91 81298 55155 / 81298 55355
[email protected]
Working hours
Monday-Friday
9:00 - 5:30
Saturday / Sunday
We say a yes, if you need.