Hire Software Developer in India
iROID Technologies is one of the top organizations that provide the option to hire software developers in India with years of expertise. You get everything, regardless of whether you need it on a long-term, short-term, or hourly basis. iROID provides solutions that are nothing short of flawless. We provide solutions for Software development, Web Development, E-commerce Development, Mobile App Development, Web App Development, CMS Development, ERP Development, and many more.
🔷 Language Compatibility
🔷 Quick On-boarding Process
🔷 Dedicated Software Developers
🔷 Minimized Development Cost
🔷 Timely Project Delivery
Looks like talking about you?
Why Hire Software Developers From iROID Technologies?
If you want to collaborate with the greatest programmers or planning to hire software developers in India and include them on your development team, Look no further, iROID is your go-to partner. Hire the top software developers in India with us to adhere to quality development techniques while meeting your project's requirements. We deliver solutions that are nothing short of flawless thanks to our 20+ years of experience and army of highly experienced developers. Only through a top-grading process does iROID Technologies hire professionals. Each software developer is therefore the finest in their field.
Bug-free Software
With a minimum of five years of industry experience, the software developers you hire from iROID are capable of creating reliable, bug-free software solutions.
Quick & Agile Process
The time it takes for your software to reach the market is significantly shortened by the agile software development process used by our software programmers.
Easy Communication
To keep you informed about the project status, our offshore software developers offer smooth communication via Skype, Phone, and Chat.
Zero Billing Guarantee
If you are unhappy with how the project was delivered, there are no billing fees to pay. Additionally, any prior charges are reimbursed in such a situation.
Hire a Team of Your Choice
We provide you with the authority to employ software application developers in accordance with your needs. You may even seek the replacement of your chosen developer at a later time.
Out of the Box Solutions
When creating unique software solutions to meet your company's needs, our skilled software developers are comparatively imaginative. So, why wait, hire software developers in India only from iROID.
Highly Versatile
Our software developers are versatile and can adapt to different project requirements. Whether it's web development, mobile app development, or enterprise software solutions, they have the skills and experience to handle diverse projects.
Improved Scalability
We understand that software needs to be scalable to accommodate future growth. Our software developers design and develop solutions that can easily scale and handle increased user loads or additional features as the business evolves.
Why Hire Software Developers In India?
We can undoubtedly say that we are the best It consulting company in India. All of your development demands can be met if you hire software developers in India who are skilled in a variety of technical areas, including blockchain, artificial intelligence, mobile, and web development. Check out the core technologies in which our developers have extensive experience.
A Pool of Expert Developers
When you choose to hire Indian software developers, you actually have access to a sizable pool of qualified and talented software engineers. Makes programming more effective.
English Speaking Programmers
Indian programmers are an excellent alternative for international clientele because they are fluent in English and can communicate and cooperate with others more easily.
Flexible Work Hours
Hiring a group of Indian developers is the ideal choice because they can work with flexible hours despite the increased competition and extended working hours.
Rapid Onboarding Process
Hire developers from a firm with widely established approaches, and get your committed team up and running with little to no training and onboarding time.
Expertise with Most Top Technologies
Hire developers who are dedicated to their work and have experience with the majority of the main programming languages to achieve the greatest results.
Reliable Partner Credentials
To guarantee the success of your project, hire software developers in India from a reputable and trustworthy offshore development firm like iROID.
How do We work?
You can hire Indian developers from us with ease. Before we hire them, our remote developers go through a thorough screening process to make sure they meet our clients' needs. To choose and distribute resources to our clients, we follow a straightforward 6-step approach.
Master services agreement that encompasses general terms and conditions, liabilities, and ownership of work produced.
To find you the ideal resources, we will comprehend your needs.
We will provide you with several developers' resumes to choose from.
We will share a statement of work with you that outlines the duration of the engagement, the cost, and the terms of payment once the resources have passed your screening.
As soon as the resources are ready to begin working, we will set up an introductory call with a relationship manager from our end, a technical lead, and all of the other necessary parties.
Depending on the type of engagement, resources will begin working on your projects 5 days a week for a minimum of 4 or 8 hours each day. So without thinking further hire software developers in India right now.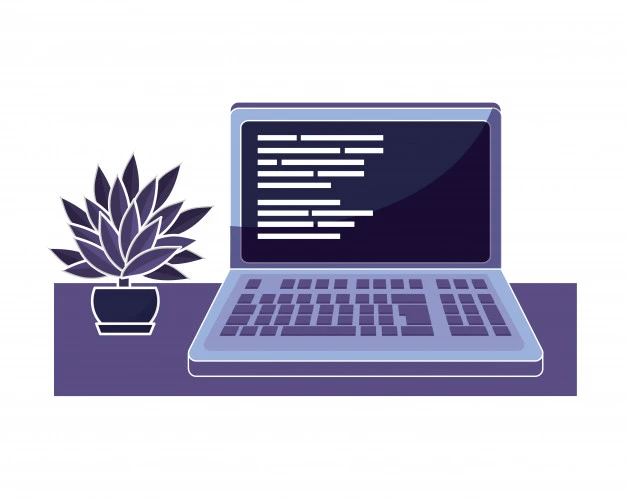 Tech Expertise Of Our Dedicated Software Developers
iROID is a reputable IT outsourcing company that offers Indian specialists & software developers to companies all around the world. For speedy turnaround and digital transformation, we offer professional software developers.
Custom mobile development
Regardless of how complicated or unusual your needs are for developing a custom mobile app. Hire software developers from iROID to design a high-quality app that meets all of your business goals and keeps customers happy in the most creative ways possible. We at iROID are aware that technology is constantly evolving, therefore we make sure to use the most tried-and-true tools, techniques, and technologies while ensuring that they are scalable to meet shifting business and market demands.
Custom web app development
Yes, you heard it. Your business idea is unique, thus you need a special web app that was created with your specific business goal in mind. Our software engineers make sure to offer fully personalised web app development services that are carefully tailored to match your business needs with effective solutions. Hiring our devoted software engineers will put you in touch with the most recent web app development technology, making your app unique in the targeted market.
Enterprise software development
Are you ready to convert your manual working environment to a digital one? Hire our Indian software developers to recreate your current business environment and automate the procedures with less involvement from people. We have a top professional with experience providing various sectors with the most reliable and quick enterprise solutions using the most recent technology.
Wearable application
Wearable technology is providing a new dimension to technology and to the market as a whole. Wearable applications, like smartwatches, cameras, laptops, and many more, can help you grow your IT company. The professionals at iROID Technologies will help you create a top-notch wearable that offers an unrivalled experience and stands out for its design and features. To set your device apart from the competition, our professionals will design custom software for you.
Full-stack development
When you
hire web developers in India
from our team, you gain access to skilled full-stack developers who excel in both front-end and back-end development. Their expertise allows them to create robust and scalable software solutions that seamlessly blend user interfaces with server-side functionalities. Trust our proficient full-stack developers to deliver exceptional results for your projects.
AI & Machine learning apps
Willing to integrate automation into your work process with a smart system capable of making informed judgments in accordance with the workspace provided? Hire iROID software developers to gain access to leading-edge technology and a top-notch AI & Machine learning app that offers people individualised experiences. We guarantee that your business procedures will be strengthened by our innovative development, enabling its automation.
The Process to Hire Indian Programmers
With more than 500 software development services for various business industries, our team has perfected the milestone. We are here to help businesses with the most inventive mobile and web apps, regardless of the size of the company. We want to give you access to an app that will enable you to take advantage of business opportunities.
Requirement Gathering

To recruit developers in India, the first and most important step is to define the needs. In order to do that, our consultants and project managers will get in touch with you at this stage and learn what kind of developers your project requires.
Shortlisting the Best

We comprehend your needs as you recruit developers in India, delve into our talent pool, and select the most qualified professionals for you. It will be a preliminary shortlisting that makes it easier for you to conduct interviews with developers right now.
Interviewing

At this point, you have full authority over everyone working on your project. We at iROID are aware that you are the only person who truly understands your needs.
Contracts & Paperwork

We may begin the official contracts and paperwork as soon as you hire the professional offshore developers in India that you wish to collaborate. Additionally, we will draft any necessary legal paperwork, such as an NDA and other documents stating that the developer is required to work on your project.
On to the Development Process

Notably, this is both the most exciting and the last phase in hiring Indian programmers. Due to the fact that the committed developers will immediately begin working on your project after the contractual and legal formalities are finished.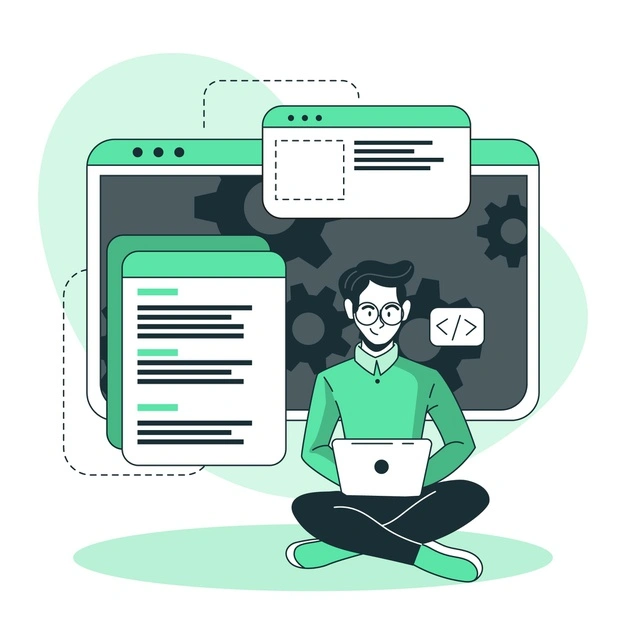 THE WORDS THAT MAKE US HAPPY
One of the biggest decisions our clients made was to choose iROID TECHNOLOGIES to hire a developer in India Our quality and robust websites have assisted businesses to meet their complex requirements more efficiently and effectively. See what our customers say:
FAQs On Hiring Software Programmers
The following FAQs can help you learn more about our procedures, how our software programmers operate, and how to hire a software developer in India.
1

Why should I pick iROID to work with Indian software developers?

The reason iROID should be your first choice for hiring software developers in India is that we have a track record of completing high-quality projects on schedule and on budget. We have been in operation for more than 15 years, and our team of talented engineers is knowledgeable in a number of different programming languages.

2

How much should I invest in developing software?

The price of development is determined by a number of variables. Since we don't fully understand your project at this point, it would be unreasonable to provide you with an accurate cost.

3

How seasoned and knowledgeable are your software developers?

Our skilled staff of 50+ developers, with an average tenure of 5+ years, includes some of the top software programmers. So, when you work with us to employ a software developer, we make sure you get the right person for the job.

4

Are there any unstated fees?

No, after we talk about your website's needs with you, we'll discuss pricing. We make a lot of effort to absolutely adhere to the stated pricing quote.

5

Will the process of hiring software developers from iROID be transparent?

Yes. At iROID, transparency is not just a buzzword, it is a core value that drives our interactions with clients. Throughout the entire hiring process, we are committed to maintaining open lines of communication. We value your input and believe in addressing any concerns or queries promptly. Our goal is to establish a strong and transparent partnership, enabling you to make the best decisions for your software development needs.

6

Will we be having a full-time dedicated software developer?

Yes. At iROID Technologies, we prioritize your satisfaction and strive to establish a long-term partnership based on trust, transparency, and successful project outcomes. By providing you with a full-time dedicated software developer, we aim to enhance collaboration, efficiency, and productivity within your development team. You can rely on our developer's expertise and commitment to deliver high-quality solutions tailored to your specific needs. Our developers are dedicated to providing you with launch support also.

7

Will I have complete control over the software development team?

Yes. By maintaining complete control over the software development team, you can ensure that your project aligns with your vision, meets your specific needs, and adheres to your desired timelines. We prioritize your satisfaction and aim to empower you with the necessary tools and authority to shape the development process. Rest assured that our team will be here for your support throughout the entire process. Together, we will work collaboratively to achieve your software development goals while providing you with the control and transparency you require.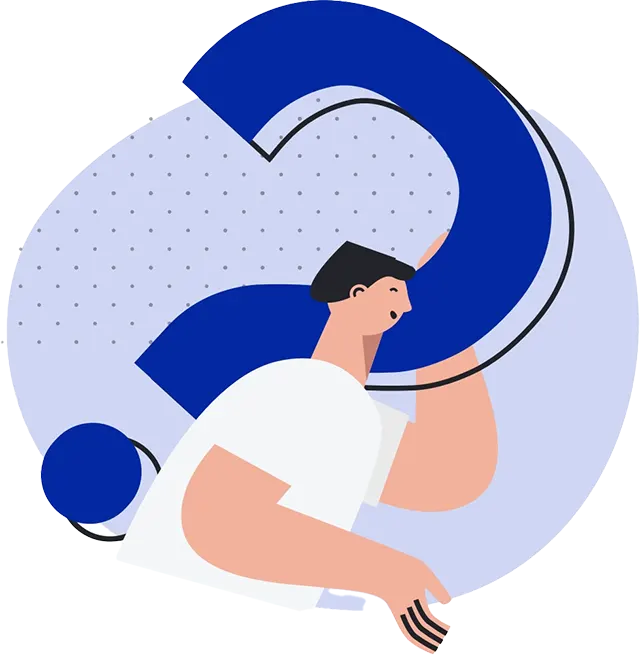 All set to hire a developers in India?
How to find us
2nd Floor, Trust building, Kayyath Ln, Palarivattom, Kochi, Kerala 682025
+91 81298 55155 / 81298 55355
[email protected]
Working hours
Monday-Friday
9:00 - 5:30
Saturday / Sunday
We say a yes, if you need.