Mobile app development company in Kochi, Kerala
Our mobile app development services
From placing an alarm to playing a popular tune, users prefer mobile apps for anything and everything. Is your business harnessed to assist users who live in the world of mobile apps? For close to a decade, iROID has been a top mobile app development company and has assembled apps for different industries and partners. Mobile Application Development is where the effort you perform should go ahead with the usual standards like the creation of a compelling user interface. iROID is one of the best Mobile App Development Company in India that develops native and hybrid mobile applications for iPhone & Android OS, satisfying any complex requirements arose by the customers. Similarly, we are masters in making your apps customized including every aspect from design to functionality.
Technology Consulting
Our technically experienced mobile app developers in India will make discussions with you to effectively achieve the most suited technology stack and well-thought-out system architecture.
Custom Mobile App Development
We have more than a decade of experience in rendering reliable, scalable, and high accomplishing custom application development services. Our mobile app development company in Kochi tries the out-of-the-box development strategy makes us one of the most trustworthy mobile app development companies in Kerala.
Enterprise Mobility Solution
Get enterprise app development solutions for your firm growth and streamline business rules. We create highly scalable, top-performing and fully assured mobility solutions to companies.
QA and Testing Services
From the beginning stage of the project, our mobile app development company in India puts quality analysts in the circle so that you can make it certain that your mobile app functions seamlessly crosswise across all devices and OS.
App Migration & Improvements
If you want to migrate your existing mobile app to a different platform or upgrade the existing version of the mobile app, we are the app developers in Kerala who is constantly eager to help you.
Performance Monitoring & Auditing
Our mobile app development team in India also examines the performance of your mobile app and performs poignant safety audits to guarantee excellent performance & security.
The major technologies we implement
We develop apps through smart plans, methodologies, and technologies. Every different industry will have different specifications and functionality. Depending on these characters we will assist you in finding the right technology and frameworks you will require. Our mobile application development company in India blends advanced technologies in your mobile app to retain your mobile app ahead in the race. The best tool in the proper hands can make a world of a difference. At iROID, we have handpicked digital technologies that will enable us to assist the best value to our clients.
iOS/iPhone app development
We are a fine company of skilled iPhone app developers in India with a great portfolio of hundreds of thriving iPhone apps across a variety of cubbyholes. We are an iPhone app development company in India with the perfection of drawing together reform, creativity, and coding expertise to accouche the most advanced and business-focused apps.
Android app development
A majority of mobile devices globally are built on Android, and the platform enjoys the most substantial market share in the mobility business. As a business, if you are in search of an Android app development company with global customers and years of expertise and established exposure, your hunt just stops here.
Ionic app development
A front-end User Interface (UI) framework is what Ionic app development is all about. iROID Technologies the reputed App developers in India produce mobile applications with ionic as it works on various devices and operating systems from iOS and Android to Windows. The Ionic equipped mobile apps are remarkably user-friendly as they are designed on the base of AngularJS.
Xamarin app development
Xamarin is an outstanding means for mobile app development. Its framework takes .NET and C# to both the platforms Android and iOS. Even at runtime delivers native app builds unlike other built over cross-platform mobile application development frameworks. And more importantly, the apps operate on any preeminent mobile platform without jeopardizing the performance.
React native app development
Unleashed by Facebook and sustained by the worldwide developer community React Native has developed as one of the most modern libraries for varied and feature-rich cross-platform mobile apps across various niches. A JavaScript library explains the incongruity between a so-called high-speed app and a magnificent user experience.
Flutter app development
Full with a rich widget, framework, and tools in correlation with other hybrid frameworks, Flutter supports app developers in India to create a marvelous app for iOS and Android platforms. It enables the building and deployment of UI with animations with a sole codebase. Thus, decreasing the extra costs of an interpreter and ending in the fastest code delivery with active, pure native achievement.
The technology we integrate
Mobile application development is in drifts today. These trends cause change frequently. Only the most updated and well-experienced team of developers can integrate the latest technologies with your app.
Internet of Things
Doing the best mobile application development in India, we present mobile-enabled IoT solutions that are regulated via mobile, including real-time tracking & monitoring settings, video monitoring, etc.
Augmented Reality
Our app developers in Kerala build interactive & appealing AR-enabled mobile apps extending digital information and prolonging real-world pictures. We employ the most nocturnal technologies in video streaming, audio, etc.
Wearable Tech
Our mobile app developers in India deliver exceptional resolutions for wearable devices that are implemented with smart installed sensors and arrangements. We also uphold them with remote, cloud-based data collection, and many more.
Geo Tracking
Our mobile app development company executes GPS technology to enhance mobile apps with real-time tracking innovations like geo-targeting, geo-fencing, geotagging, etc.
Location Sensing
Being one of the best mobile app development companies in India, we can fulfill location-awareness skills with technologies such as BLE Beacons, Near Field Communication, and Wi-Fi models for more agreeable in-store experience and reliable contactless payments.
Biometric Sensors
Our mobile app development company in India performs biometric verification technologies combining fingerprint scanning, voice & face recognition, and other such biometrics. With this specialty, you can get high-security user authentication.
Benefits of working with team Iroid
Experienced team members to assist you
Get your results of mobile app development delivered ahead of time
Regular supervision by a technical lead
Each project is assigned to a different team
Every project has a non-disclosure agreement
You will pay only for the work done
Work engagement is flexible as per client needs
100% money-back guarantee with every project
Why choose us?
Our team gives an app literally for everything. Yes, everything in the sense everything. Let it be an app for buzzing news, an alert, or to socialize, or you just name the conditions for the app, and our team will deliver a productive and interactive app to you.
Quality solutions
Quality is what we are known for. We have constantly ensure our clients of quality and deliverable solutions that suit their necessities. Our team designs and innovates the development of mobile apps that ensure the comfort of use and quality interface.
Customized offerings
If you want tailor-made solutions, then your search ends here. We follow your requirements and offer the best potential solutions.
Experience & expertise
Our team encompasses solution providers who have both knowledge and skills in mobile app development. We also have managers who think creatively and strategize the complete development.
Belief in customer
Our clients are valuable to us! We deliver products that are targeted to entertain our customers and keep our clients cheering.
Affordability with maximum quality
While we don't compromise on excellence, we guarantee that you get our products at the best achievable charges.
Efficiency
The apps we create are efficient and effective. Our main intention is to make sure apps are effective and give you great ROI.
How do we work?
iROID Technologies promotes your businesses to establish safe and sound mobile access to improve customer relations and thereby enhance business growth.
Data Collection

We assemble every minute detail and demand from you at the beginning stage. Then, our specialists will evaluate the project and communicate with you for more procedures.
Project Preliminaries

On the background of your project requirement, we will escort you with the best engagement model and price for project necessities.
Project Emphasis

Based on the engagement model, your project is designated to a skillful team after which a careful quality analysis is performed and our project manager then presents the project as per the timeline.
Case Studies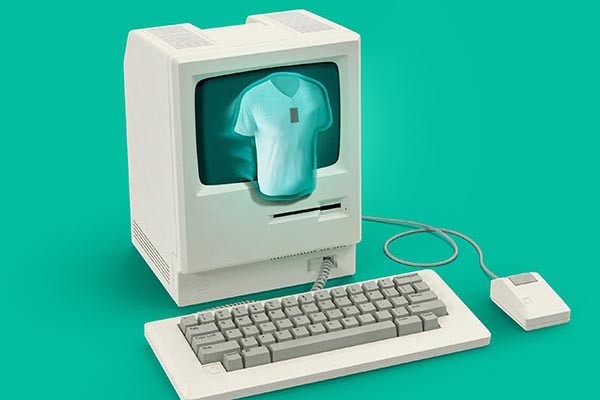 We build a great digital solution including e-carts & marketplaces, auctions & reverse auctions, etc. The e-commerce websites we develop covers advanced requirement to provide the users and our clients. We make it easy for our clients to do business with the feature-rich e-commerce websites.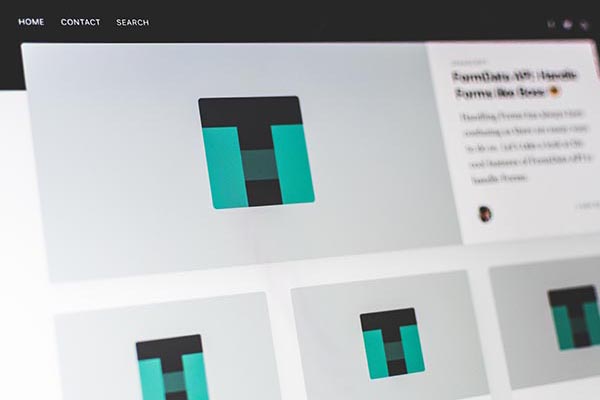 Our rapid website development solutions enhance your business ROI and lessen operational costs with the comprehensive websites we have developed. Our services help you drive faster to accomplish your business goals as the apps we developed can help you do daily tasks more efficiently.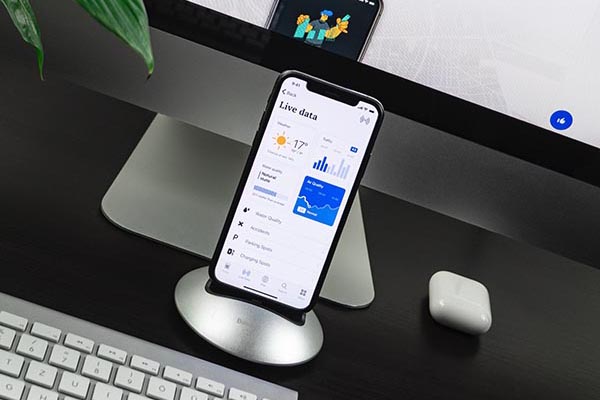 We have developed mobile apps for various areas ranging from Business, Education, Games & Entertainment, Finance, Healthcare, E-commerce, Travel & Tourism, Food Industry, Transportation business, Fashion Industry, Matrimonial Services, and Daily life Apps. Now let's go through them.
1

Can you build apps for Android and iOS?

Yes. The larger part of the apps we design supports both Android and iOS mobile platforms.

2

I am not a mobile-tech-savvy person and I still need an app. How can you help me?

It is not a problem at all. We stay straight and accurate with every client. We have experience working with both technical and non-technical clients.

3

Can I see my mobile app while it's in progress?

4

Why should we hire iROID over a different agency?

We have more than 5 years of experience in mobile app development. Our clients choose us because of our unparalleled capabilities in delivering complex applications satisfying every requirement.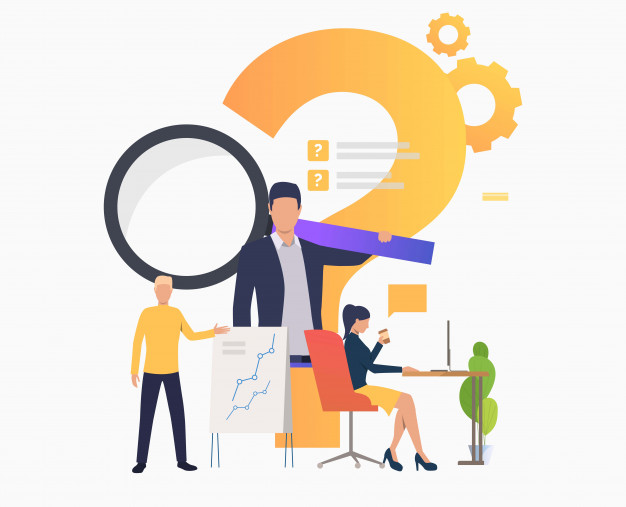 Looking to hire a resource ?
How to find us
2nd Floor, Trust building, Kayyath Ln, Palarivattom, Kochi, Kerala 682025
+91 81298 55155 / 81298 55355
[email protected]
Working hours
Monday-Friday
9:00 - 5:30
Saturday / Sunday
We say a yes, if you need.