Hire Flutter Developers in India
With our properly constructed, imaginative, and cutting-edge flutter app development solutions, you may create cost-effective and efficient apps. Hire dedicated Flutter app developers to create a reliable, cutting-edge mobile application.
🔷 100% Risk-Free Solutions
🔷 Dedicated Flutter Developers
🔷 Development of Cross-platform Applications
🔷 Simple & Speedy On-Boarding Process
🔷 Time Zone and Language Compatibility

Looks like talking about you?
How Will Hiring Flutter Developers Help Your Mobile App Strategy?
At iROID Technologies, we recognise the value of a solid mobile app strategy for your company. As a result, we provide a comprehensive range of services to assist you in developing and maintaining high-performance and aesthetically appealing apps for both the iOS and Android platforms.
Broad Flutter Understanding
iROID's Flutter developers are fully versed in the practical use of software packages created on Dart technology. Moreover, they have even excellent skills in designing UI with a declarative API which is supplied by Flutter.
Robust Flutter Team
Everything we do in the house is done with love, passion, and commitment. With our team of 40+ in-house Flutter developers, you are never short of resources as and when they are needed.
Cost Saving
Flutter is the most popular cross-platform open-source technology supported by Google. It's an excellent option for anyone looking to save money while still getting native app performance.
Comprehensive Services
We offer enterprise mobility services through our vast team of mobile and web developers from various technologies that collaborate to construct an architecture for the web and mobile applications to meet company goals.
Active Community
It provides developers with access to a wealth of resources and support. This can help to ensure that your app stays up-to-date with the latest trends and technologies.
Open-source Framework
It enables the development of high-performance and aesthetically appealing apps for both the iOS and Android platforms utilising a single codebase. This can save development time and expenses.
Our Flutter App Developers' skills
Flutter has transformed the way cross-platform apps are created, allowing developers to quickly achieve a native look, feel, and functionality across a wide range of devices. Hire Flutter developers in India who have been creating a variety of Flutter apps since the platform's launch. So, regardless of your employment methodology, when you choose iROID, which is the best IT consulting company in India, you will receive a highly experienced and Flutter-friendly developer.
Strong knowledge of Dart
Because Flutter is created with the Dart programming language, our skilled Flutter developer will understand its syntax, features, and how to utilise it efficiently.
Understanding the widgets
Flutter developers have a thorough knowledge of the framework's widgets and how to utilise them to create aesthetically beautiful and responsive apps.
Knowledge of app development
Our developers have the expertise in designing iOS and Android mobile apps, as well as knowledge of the various design principles and best practices for each platform.
Familiarity with Firebase
Developers at iROID are familiar with Firebase and it is important for a Flutter developer to integrate these features into the app.
Knowledge of Git
Our developers have knowledge of Git and version control and it allows for the collaboration and management of code across multiple developers.
Debugging skills
Debugging is a crucial part of any development process, and our Flutter developers have strong debugging skills to quickly identify and fix errors in their code.
Hire Flutter Developers In 5 Simple Steps
It's worth noting that if you are going through a specialised development agency like iROID Technologies, we can help you to identify, screen and hire app developers in India who are best suitable for your project and take care of the recruitment process for you.
Simply email us to tell us about your specific needs and expectations from Flutter.
You can select one of our suggested options or hire your own Flutter developers.
Take on your team and get your Flutter project up and running as soon as possible.
We reply swiftly to understand and assess your Flutter app needs in order to recommend the best solution.
Finally get to know your Flutter engineers and discuss how you want to proceed.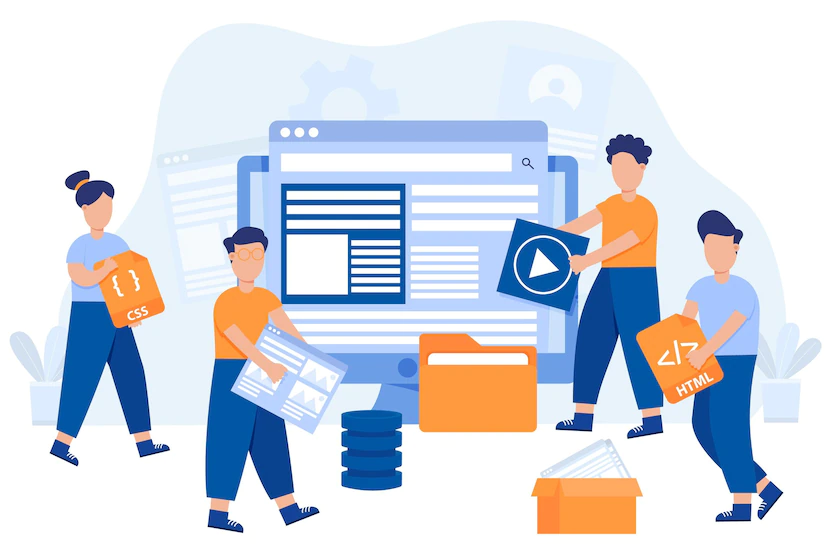 What is so special about Flutter Developers at iROID Technologies?
Flutter developers are special because they possess the skills and expertise to create high-performance and visually attractive mobile apps for both iOS and Android platforms using a single codebase. With these skills, they are able to bring your app to market faster, at a lower cost, and with a better user experience.
Consistency In Flutter
Since the inception of Google's brainchild, iROID's Flutter engineers have been consistently producing outstanding solutions in Flutter.
Dedicated Programmers
Our developers will go above and above to offer innovation to your project in order to make it market competitive.
On-Time Every Time
Whether it's a team meeting or a project delivery date, our Flutter developers work tirelessly to meet your needs on time.
Flutter to its Full Potential
Hiring Flutter developers in India from iROID assures not just a high-functioning, scalable solution, but also that you may make use of Flutter's sumptuous features in your app.
Native app experience
Our Flutter developers' hands-on expertise in Native app development sets them distinct from the competition while also assisting them in implementing business logic.
Transparent Pricing Structure
Aside from low costs, each Flutter developer hiring strategy ensures openness, removing any concern regarding any hidden fees.
Why should you hire us to create your Flutter app?
We have an experienced team of Flutter app developers in India that have created attractive and functioning apps. To get the benefits of any new technology, it is critical that it be applied correctly. Our in-house mobile app developers can guarantee the same and successfully give high-quality flutter app development services.
Reputable:

We are a reputable Flutter app development company and have a team of experienced and skilled developers who have a proven track record of creating high-quality apps.
Customised:

We offer customizable solutions that are tailored to meet the unique needs and requirements of each client.
Good Communication:

As a good company we have strong communication and project management processes in place to ensure that projects are completed on time and within budget.
Support:

Our Flutter app development company will provide ongoing technical support and maintenance to ensure that your app continues to function smoothly and stay up-to-date with the latest trends and technologies.
Low Cost:

We offer competitive pricing for their services, without compromising on the quality of the product.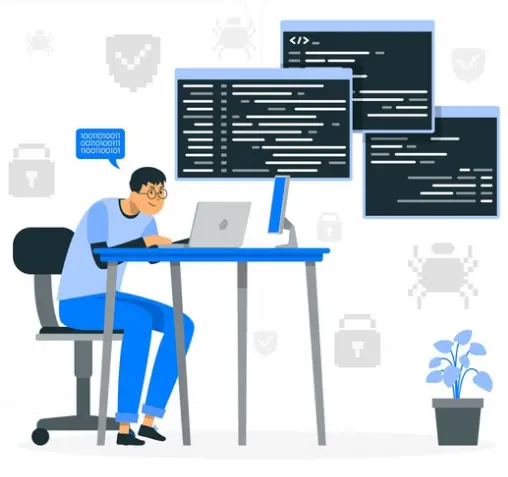 THE WORDS THAT MAKE US HAPPY
One of the biggest decisions our clients made was to choose iROID TECHNOLOGIES to hire a developer in India Our quality and robust websites have assisted businesses to meet their complex requirements more efficiently and effectively. See what our customers say:
FAQ
iROID Technologies is one of India's top Flutter Apps Development Companies. We offer answers to your queries here.
1

What exactly is Flutter, and why should I use it for my next app development project?

It enables the development of high-performance and aesthetically appealing apps for both the iOS and Android platforms utilising a single codebase. Using Flutter for your app development project will help you save time and money while also making it easier to manage and upgrade the app. Furthermore, Flutter's widgets and design features are customisable, allowing for the construction of one-of-a-kind and visually appealing apps.

2

Can you work with my existing team or do I need to provide the whole team for the project?

We can work with your existing team if necessary. Our developers are able to seamlessly integrate with your existing team and collaborate effectively to deliver the project on time and within budget.

3

Can you provide ongoing support and maintenance for my app after it is launched?

Yes, we can provide ongoing support and maintenance for your app after it is launched. We offer a range of maintenance and support packages to ensure that your app continues to function smoothly and stays up-to-date with the latest trends and technologies.

4

What is the process of hiring a Flutter developer from your company?

The process of hiring a Flutter developer from our company involves defining the project requirements, searching for qualified candidates, conducting interviews and screenings, checking references and portfolios, and making an offer. We have a robust recruitment process in place to ensure that we find the right developer for your project.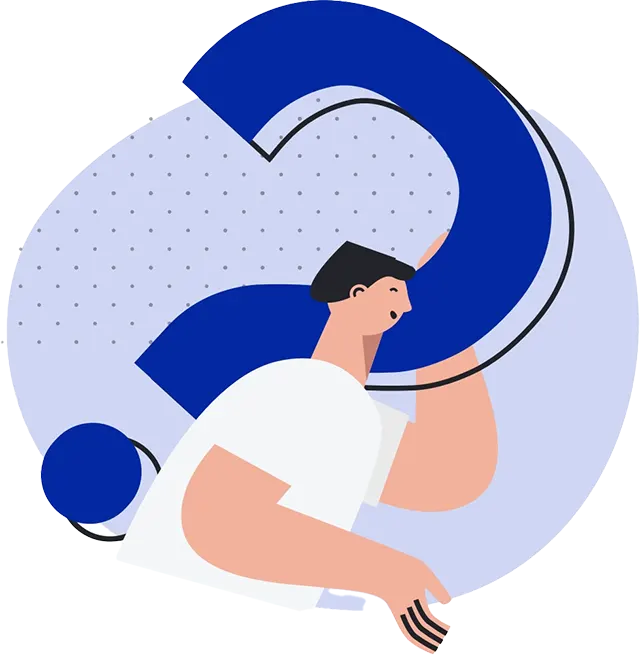 All set to hire a developers in India?
How to find us
2nd Floor, Trust building, Kayyath Ln, Palarivattom, Kochi, Kerala 682025
+91 81298 55155 / 81298 55355
[email protected]
Working hours
Monday-Friday
9:00 - 5:30
Saturday / Sunday
We say a yes, if you need.