Hire React Native Developers in India
By hiring React Native Developers, you can create a user-friendly single app that can be deployed on both Android and iOS platforms and cater to a wider audience.
Looks like talking about you?
Key benefits when you choose iROID
iROID is a leading technology solutions provider that offers a wide range of innovative products and services. With our state-of-the-art technology and customer-centric approach, iROID is committed to delivering the best possible experience to its clients.
Cutting-Edge Technology
iROID invests heavily in the latest technology to ensure that our clients have access to the best possible solutions. For all your software solutions, iROID has the expertise and resources to deliver.
Exceptional Customer Service
iROID places a strong emphasis on customer service and satisfaction. Our company has a dedicated customer support team that is available to assist you with any questions or concerns you may have.
Competitive Pricing
We offer competitive pricing for its products and services, making us an excellent choice for businesses of all sizes. Whether you are looking to upgrade your technology or start a new project, iROID can provide affordable solutions.
Extensive Product Portfolio
iROID offers an extensive product portfolio that includes a wide range of software solutions. From apps to website solutions, iROID has everything you need to build a robust technology infrastructure.
Expertise and Experience
iROID has a team of experienced professionals who have the expertise and experience necessary to deliver the best possible solutions. Our developers have a proven track record of delivering results for clients and are committed to helping you achieve your goals.
Comprehensive Support
iROID provides comprehensive support for its products and services. With iROID, you can have complete peace of mind knowing that you have a reliable partner to help you achieve your technology goals.
Services Our React Native Developers Can Help with
At iROID, we have a team of highly skilled and experienced React Native developers who can help you bring your ideas to life. Whether you are looking to build a new application or enhance an existing one, our developers have the expertise and knowledge to deliver the results you need.
Mobile Application Development
Our developers can help you build high-quality, user-friendly mobile applications that are optimized for performance and scalability. From the initial design and development to the final launch, we will work closely with you to meet your expectations.
Cross-Platform Development
Our developers have experience building applications that run on both iOS and Android platforms. We will work with you to understand your requirements and develop a solution that works seamlessly on multiple platforms.
UI/UX Design
Our developers have a strong understanding of user interface (UI) and user experience (UX) design principles and can help you create applications that are both aesthetically pleasing and intuitive to use.
Maintenance and Support
After your application is launched, our developers will be available to provide ongoing maintenance and support. Whether you need help fixing bugs, adding new features, or optimizing performance, we are here to help.
Integration with Third-Party Services
Our developers can help you integrate your React Native application with third-party services. We will work with you to ensure that the integration is seamless and provides the functionality you need.
Performance Optimization
Our developers can help with memory management, network optimization, or anything else, we have the expertise and experience to help you deliver the best possible user experience.
Why do you need React Native developers?
React Native developers have extensive experience in developing high-quality, scalable and reliable mobile applications. With their expertise in the latest technologies and development practices, they can help you bring your vision to life.
React Native developers can help you build custom mobile applications for Android and iOS platforms
They can help you create a user-friendly and engaging interface for your mobile application, ensuring that it is visually appealing and easy to use.
React developers can help you maintain and support your mobile application, ensuring that it runs smoothly and is up-to-date with the latest technologies.
They can help you integrate your mobile application with your backend systems, ensuring that data is processed and stored securely.
Our developers can help you optimize the performance of your mobile application, ensuring that it runs smoothly and efficiently
Our developers can help you upgrade your existing mobile application or migrate it to React Native, ensuring that it is modern and up-to-date.
Why should you hire React Native developers in India?
React Native is an open-source platform that allows developers to create native mobile applications using JavaScript and React. As the demand for React Native developers continues to grow, many companies are considering outsourcing their development work to India.
The Abundance of Skilled Developers
India has a large pool of skilled developers who have a strong understanding of React Native and experience working with the platform. This means that you will have access to a large pool of talented developers who can bring a wealth of knowledge.
Cost-Effective Solutions
One of the biggest advantages of outsourcing your development work to India is the cost-effectiveness of their services. React Native developers in India charge significantly lower rates compared to their counterparts in other countries.
Broader Technology Expertise
Indian developers have experience working with a wide range of technologies. So when you hire a React Native developer in India, you will also have access to their expertise in other areas, such as web development, databases, and cloud computing.
Excellent Communication Skills
English is widely spoken in India, and most developers in the country have excellent communication skills. So you can easily communicate with your team and receive regular updates on the progress of your project.
Focus on Meeting Deadlines
Developers in India take pride in delivering projects on time and within budget. They are known for their hard-working and dedicated approach and will work with you to ensure that your project is completed on time.
Cultural Compatibility
Indian developers are known for their friendly and approachable nature. Outsourcing your development work to India can provide a cultural compatibility that can lead to better collaboration and a smoother working relationship.
How to Hire a React Native Developer from iROID?
Hiring a React Native developer is crucial for building a robust and efficient mobile application. iROID Technologies is a leading provider of React Native development services, and its team of experts can help you bring your mobile app idea to life. The five steps that you can follow to hire a React Native developer from iROID Technologies are
Define Your Requirements

Before you start the hiring process, it is essential to define your requirements and identify the specific skills and experience you are looking for in a React Native developer.
Search for Suitable Candidates

Once you have defined your requirements, you can begin the search for suitable candidates by reviewing the portfolios and past work of React Native developers at iROID.
Conduct Interviews

Once you have identified a few suitable candidates, get a better understanding of their skills, experience, and approach to problem-solving and assess their communication skills through interviews.
Review Technical Skills

Giving them a technical test or asking them to complete a sample project. This will help you to determine their level of proficiency in React Native and ensure that they have the skills you need.
Terms and Conditions

Once you have selected the best candidate for the job, it is time to address the terms and conditions. This includes salary, benefits, and the scope of the project. It is important to agree on clear terms and conditions.
THE WORDS THAT MAKE US HAPPY
Our quality and robust websites have assisted businesses to meet their complex requirements more efficiently and fastly. This is what our customers say.
FAQ
We will answer some common questions about React Native developers and the role they play in developing mobile applications.
1

What is the role of a React Native developer?

A React Native developer is responsible for developing and maintaining mobile applications using the React Native platform. They use their expertise in React Native to build high-quality and user-friendly applications.

2

What skills should a React Native developer have?

A good React Native developer should have a strong understanding of React, JavaScript, and the React Native platform. They should also have experience with mobile app development, including UI design and testing.

3

Why is React Native a good choice for mobile app development?

React Native is a good choice for mobile app development because it allows developers to build native mobile applications using a single codebase. This means that developers can build applications that run on both iOS and Android platforms, saving time and resources.

4

What are the benefits of hiring a React Native developer?

Hiring a React Native developer can provide several benefits to your company, including faster development times, cost savings, and access to a large pool of skilled developers.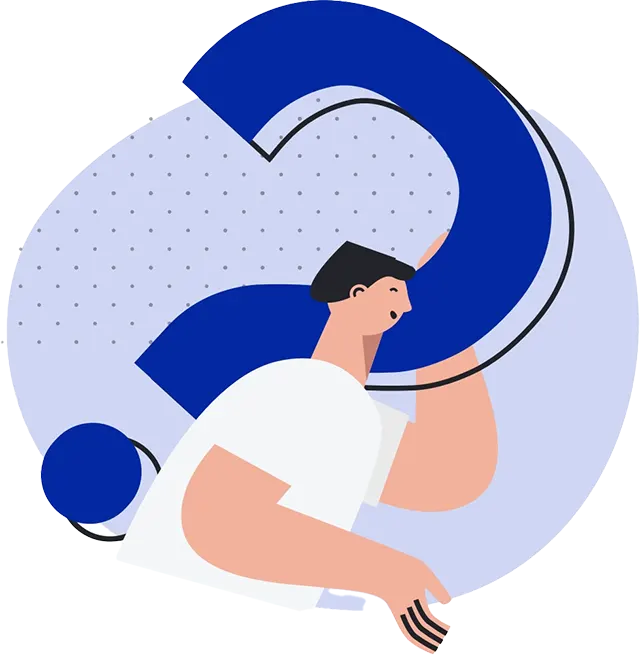 Looks like talking about your requirement ?
How to find us
2nd Floor, Trust building, Kayyath Ln, Palarivattom, Kochi, Kerala 682025
+91 81298 55155 / 81298 55355
[email protected]
Working hours
Monday-Friday
9:00 - 5:30
Saturday / Sunday
We say a yes, if you need.