Hire Web Developers in India
For your company, we proactively counsel, design, construct, and scale reliable websites that inspire innovation and lead to digital success.
Looks like talking about you?
Why Hire Web Developers in India?
Hiring web developers and programmers from India might help you save time and expenses. You can acquire web development services of the highest calibre for incredibly low costs. Other advantages include the following:
Cost-Effective
When compared to the cost of hiring developers in the UK, the USA, Canada, and other nations, you may obtain highly qualified and experienced developers for a far lower price.
Access to the Latest Technology
Engage web developers who stay current on web development trends and technologies and who design dynamic, user- and search-engine-friendly websites using the newest tools and techniques.
Depth of Resources
Select from a broad pool of knowledgeable developers and programmers to supply the manpower and resources needed for your project without sacrificing quality.
Time-saving
Significantly shorten the time needed to create and launch your website.
QA and Testing Services
Get services for web development, testing, and quality assurance (QA) to make sure your website is completely tested before it goes online.
Time-Zone Advantage
You can simply contact your development staff even after office hours because India is in a different time zone.
Expertise Of Our Web Developers
Our in-house web developers are extremely talented and provide our clients with the most dependable and pleasing results.
Custom Web Applications
Employ web developers to create a one-of-a-kind website with outstanding functionality, security, and scalability.
API & Web Integration
We efficiently design and integrate APIs (Application Program Interfaces) into a variety of web applications.
eCommerce Web Applications
Our team has strong domain expertise in creating secure, user-friendly B2C and B2B internet portals.
CMS Development
Our talented web app developers offer intuitive content management systems with promising capabilities.
Migration from Other Technologies
Utilise our migration services for greater customer happiness, better integration, and compliance.
Support & Maintenance
We help you maintain your current website updated and provide full support for it.
Why is iROID a Trustworthy Firm to Hire Web Developers in India?
Every project, in our opinion at iROID, represents a significant turning point in the process. We, therefore, promote ourselves as a bespoke digital firm that offers Fortune 500 companies, SMEs, and start-ups all over the world customised, industry-best digital solutions.
Our full-stack web engineers are well-versed in the most recent frameworks and technologies.
Our web developers are skilled in e-commerce technology.
Our top website designers create an optimised UI/UX for your site using some top-notch technologies and tools.
We offer the best web developers for hire who have extensive platform experience.
Our developers are available around-the-clock to complete your project on schedule and at the highest possible standard.
We have a group of skilled QA testers who test web apps on different operating systems, devices, and browsers.
Our Features
When you hire web developers in India from iROID, you gain access to a team with years of experience working with numerous web development platforms and providing services to a wide range of industries.
Customization for Requirements
Hire web developers in India who can design websites that are unique to their client's demands and have unrivalled functionality, adaptability, security, flexibility, and scalability.
High-Quality Product
Our developers carefully vetted any websites or web applications to prevent any disputes after launch. They keep looking at the project until any issues that were discovered during any form of testing have been resolved.
Get Skilled Web Coders
Outsourcing firms in India adhere to strict guidelines when it comes to employing web programmers and developers. The web programmers working on your projects will be highly qualified as a result.
Lower Cost
If you hire in-house developers or programmers, you must provide tools like laptops and other infrastructure resources. However, if you hire an offshore web programmer, you can save this cost.
Save More
It is necessary to regularly compensate in-house web developers even when there are no projects. You could save this unnecessary investment by working with Indian offshore web developers.
Easy Accessibility
There are many different online communication channels you may use to get in touch with web application developers, and you can access the project from anywhere in the globe, even while lounging at home.
How do we work?
Hire web developers in India from iROID Technologies to help your company flourish by establishing secure and reliable digital solutions that will increase client interactions.
Discovery workshop

Before beginning the project, there are several things we must accomplish. We conduct market research and analysis, comprehend the competitive landscape, comprehend and record clients' preferences for development, communicate with all the important players, and then develop a high-level mapping. As a result, the end-user persona and business requirements are aligned.
Planning

To prevent misunderstandings, we place a strong emphasis on planning and getting everything in writing. We make notes about how we intend to move forward, define the project plan with specific technical requirements, create the project's design and branding guidelines, and obtain confirmation and approval from the clients regarding the documents and materials.
Design

The UI of each project screen will be designed in the following step using the accepted wireframes and style specifications. Our goal in developing the design is to enhance your online visibility and best represent your business. Prior to development, we create an interactive prototype that enables you to evaluate the user experience and model the flow.
Development

We address the need for frontend, backend, web services, and API development integration at this stage, as well as developing an Agile Scrum methodology plan. We schedule milestones and sprints every two to three weeks, and each one includes a customer review. Creating an optimised, clean code structure is what we're trying to do right now.
Testing

Unit testing, manual testing, regression testing, security testing, automation testing, load and stress testing, performance testing, and code review are all a part of our quality assurance testing step. Manual testing is done for every sprint, and any identified defects are put into the product backlog. The final sprint demo is provided to the client for approval following problem restoration.
Maintenance

We intend to stay for the long run. Every day, we check to see that everything is operating as it should. Regular security audits, twice-weekly code backups, and server load and traffic monitoring are all done to keep everything running smoothly. We fully test the system every month to make sure there are no compatibility issues, errors, or bugs. We regularly upgrade the system based on the availability of new software or versions.
THE WORDS THAT MAKE US HAPPY
Our quality and robust websites have assisted businesses to meet their complex requirements more efficiently and fastly. This is what our customers say.
1

What sets iROID apart from other web development firms?

In India, iROID is a well-known company for web development. Our web developers for hire are very concerned about the adaptability, functionality, and integrity of the web development services they provide, and we have more than seven years of industry experience. To provide our clients with the best web development services, we designate a Project Manager and use the SCRUM development approach. You can also scale your team up or down depending on your needs.

2

List a few of the sectors your web developers serve.

Our in-house team of web app developers has experience working with clients from a variety of industries. Some of these include banking and finance, healthcare, travel and tourism, retail and e-commerce, and media & entertainment. Even if your industry isn't included above, you can be sure that our developers will get your project done.

3

How do you rate your web developers' performance?

We have put in place internal monitoring mechanisms to evaluate the output of our devoted web developers. We also share accurate work logs to ensure total transparency.

4

How can I find and employ a team of web developers?

List all the tasks that you want the developer to carry out for you initially. Based on the developer and technology you've chosen, seal the contract with the sales team. Once we have your approval, we'll set up everything and connect you with the developer.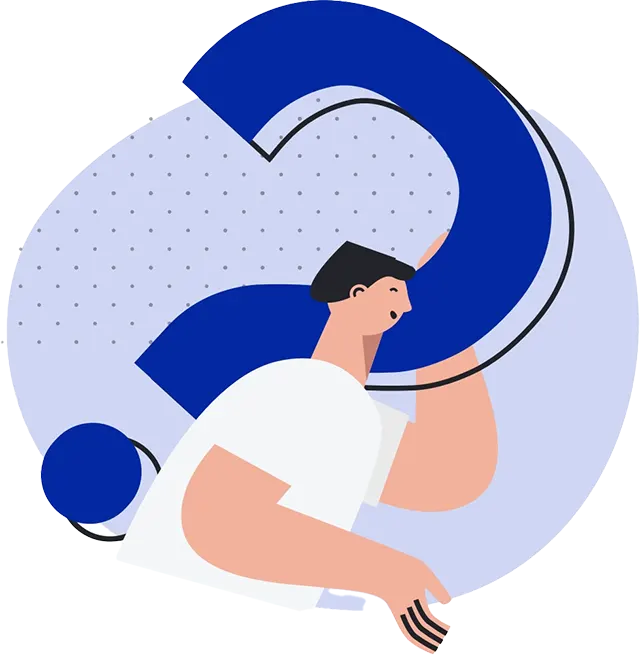 Looks like talking about your requirement ?
How to find us
2nd Floor, Trust building, Kayyath Ln, Palarivattom, Kochi, Kerala 682025
+91 81298 55155 / 81298 55355
[email protected]
Working hours
Monday-Friday
9:00 - 5:30
Saturday / Sunday
We say a yes, if you need.